Guestroom
Do you fell like you need to wind down ? Slow up and get some air ?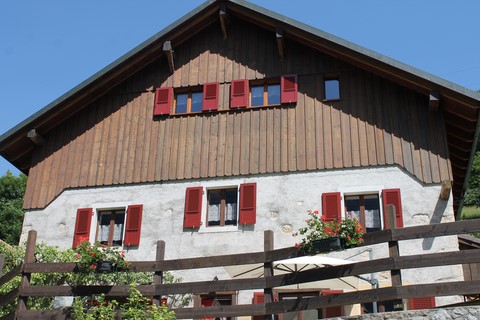 ​Welcome to « Massage et Nature », in « Champ-du-Moulin », in the middle of a wild life reserve,
the « Creux du Van » where ibex, chamois and marmots wander free.
The Creux du Van is a natural amphitheatre of rocky cliffs, more than 500 feet high,
between the cantons of Neuchâtel and Vaud.
Feel like something refreshing? A walk in The Gorges of Areuse are a must.
​The Areuse has its source in Saint-Sulpice, and follows a peaceful flow until reaches Champ-du-Moulin. From then on , it throws itself into dramatic gorges, all the way to Boudry, then flows into lake Neuchâtel.
After this majestic walk, ease off in front of a fire place.
Sauna and Jacuzzi are at your disposal for relaxation.


All inclusive relaxing:
1 night for 2 people, breakfast included

190.- CHF
+ 6.- CHF Visitor's tax

Unlimited acces to the sauna and Jacuzzi.
Towels and bathrobes
Separate entrance
Free wifi
TV, Mini bar, tea and coffee

​Reservation required at 078 / 621.21.28 minimum 24 hours in advance.
​
Payment are recommended in cash. Twint OK
If paying by credit card, a 3% surcharge will be charged.
​Pets are not allowed
Access:

By train: a 5 minute walk from the station Champ-du Moulin

By car: from Neuchâtel, take the road to Val-de-Travers exit left Champ-du-Moulin,
​through the forest, then right, towards Champ-du-Moulin Dessus.